I Hate Donkey Kong!!!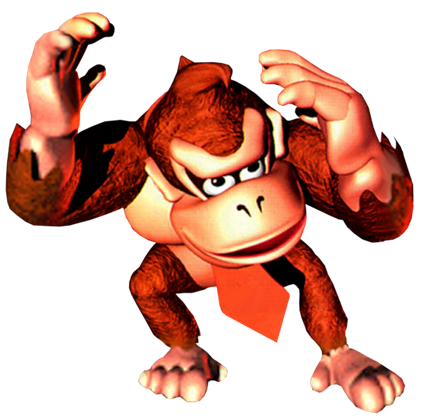 "Why yes it's truye, I am such a loser and gay, boo hoo!"
---
but Why?? His Games are Epic!
I dont care about his games but any time i turn on my tv in my room I see an episode of his shitty teleivison show playing!!! Wasnt it cancelled? then why still air it??? This show is a sag of shit!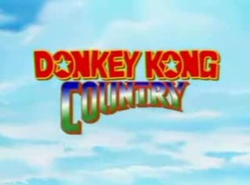 When i was a loser back then i used to make mashups of the songs from the show itself and i thought the show was good.. It was until then i watched an episod of it after a long time and i hated it!!! I had to abandon them, and i made the youtube playlist for them private. Fuck you donkey kong, steve harvey is better than you!!!!!!!!! AAAAAAAAHHHHHH!!!!
---
The death of DK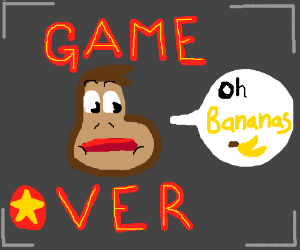 On june 14 2017 6 pm est, donkey kong is fall off a cliff and died because of people making fun of him. Haha what a loser
See a video i've made of it Here
---
I miss the old DK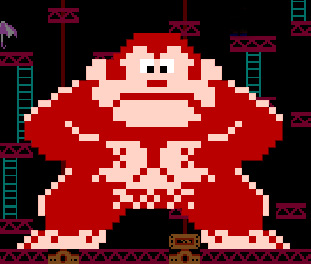 I miss the old DK, straight from the Go DK
Chop up the soul DK, set on his goals DK
I hate the new DK, the television DK
The always gay DK, spaz in the poopoo DK
I miss the oldschool DK, chop up the barrels DK
I gotta say, at that time I'd like to meet DK
See, I invented DK, it wasn't any DKs
And now I look and look around and there's so many DKs
I used to love DK, I used to love DK
I even had his show on dvd, I thought I was DK
What if DK made a song about DK
Called "I Miss The Old DK"? Man, that'd be so DK
That's all it was DK, we still hate DK
Fuck you dk i never liked you
---
Fun facts
Donkey kong is sucks
Donkey kong likes porn (yuck gross!)
Donkey kong hates steve harvey (that makes me hate him even more)
Donkey kong loves drake and josh (thats gay)
Donkey kong is a dr phil fan (dr phil is evil)
Donkey kong unironically likes space jam (FUCKYOU!FUCKYOU!FUCKYOU!FUCKYOU!FUKCYOU!FUCKYOU!)
SPACE JAM IS SUCKS
DONKEY KONG BELONGS IN HELL
FUCK YOIU DK
AAAAAAAAAAAAAAAAAAAAAAAAAAAAAAAAAAAAAAAAAAAAAAAAAAAAAAAAAAAAAAAAAAAAAAAAAAAAAAAAA
Donkey kong has never listened to the ppap song
---
Important survey: Do you hate donkey kong? (pleade answer)
---